Carlos Lema
(954) 643-7481
Realtor Associate 954 756 3711` dianarealtor11@yahoo.com
Realtor Associate 954 588 2386 lbonnetrealestate@hotmail.com
Fort Lauderdale, Broward County
Fort Lauderdale is a city in Broward County, Florida. The city is located at 26°7'21"N and 80°8'14"W. According to the United States Census Bureau, the city population was 176,013 persons. As of the last census, the median income for a household in the city was $51,247. Please visit the city page at my website and you'll be able to see all real estate data and detailed Fort Lauderdale statistic.
know more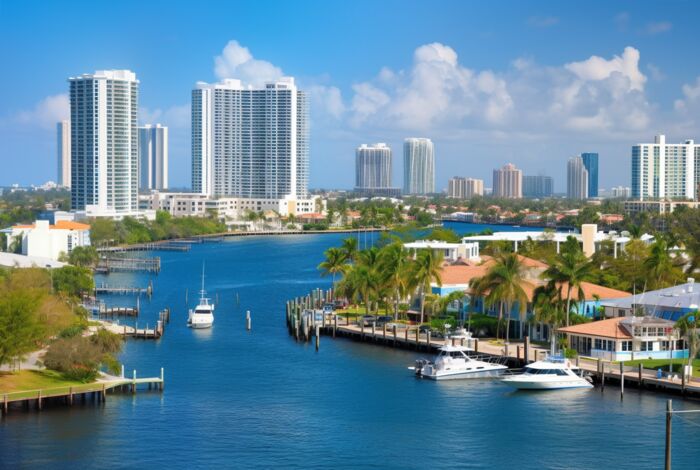 What's trending now in the market
Apartment leasing agent joins Compass in Miami

by

By Katherine Kallergis

on 2020-01-21 at 10:30 AM

A residential agent with ties to Miami and New York is joining Compass, The Real Deal has learned. Joe Azar and his team joined Compass. Azar, who worked for NRT's Citi Habitats in New York, was most recently an associate broker and director of leasing at RelatedISG International Realty. He moved to South Florida in 2017. In South Florida, Azar has worked on projects that include Property […]

Brexits and Bubbles: How investors view...

by

By Mary Diduch

on 2020-01-21 at 9:45 AM

For the first time in three years, foreign investors poured more money into U.S. real estate assets than European property last year. The change marked a shift for investors who had been drawn to Europe's ultra-low interest-rate environment, which has fueled an overvalued commercial market and a housing boom that could be approaching a bubble. Now, with Brexit on the horizon and fears of a […]

Grove Isle tennis club lawsuit aims volley...

by

By Francisco Alvarado Research by Jerome Dineen

on 2020-01-21 at 8:45 AM

Grove Isle Tennis Owners Association is launching a volley at The Markers Grove Isle, a proposed five-building luxury project swirling with controversy. A recently filed lawsuit alleges that construction of the new waterfront condominium complex in the ritzy enclave of Grove Isle is going to end tennis amenities for unit owners of three existing residential towers. It's the latest legal […]
The 2 Surprising Things Homebuyers Really Want

by

Caety James

on 2020-01-21 at 6:00 AM

In a market where current inventory is low, it's normal to think buyers might be willing to give up a few desirable features in their home search in order to make finding a house a little easier. Don't be fooled, though – there's still an interest in the market for some key upgrades. Here's a

Make the Dream of Homeownership a Reality in 2020

by

Caety James

on 2020-01-20 at 6:00 AM

In 1963, Martin Luther King, Jr. led and inspired a powerful movement with his famous "I Have a Dream" speech. Through his passion and determination, he sparked interest, ambition, and courage in his audience. Today, reflecting on his message encourages many of us to think about our own dreams, goals, beliefs, and aspirations. For many

Where Homebuyers Are Heading By Generation...

by

Caety James

on 2020-01-17 at 6:00 AM

Some Highlights: Whether capitalizing on job opportunities, affordability, or warm-weather places to retire, Americans are making moves to these top cities to take advantage of the strength in the current housing market. A strong economy and lower mortgage rates have made it easier for many would-be buyers to get into the market. According to realtor.com, it just depends on which market. […]
I know everything about Real Estate. Contact Me!
CL International R.E. Group LLC
6540 NE 18th Ave #204 Fort Lauderdale, FL 33334
I take the time to listen carefully to understand my client's needs, wants and concerns. I will be ready to take quick action when required and spend more time with those who aren't quite sure which direction to take. My genuine concern for my client's best interests and happiness ensures the job is done!