Carlos Lema
(954) 643-7481
Realtor Associate 954 756 3711` dianarealtor11@yahoo.com
Realtor Associate 954 588 2386 lbonnetrealestate@hotmail.com
Fort Lauderdale, Broward County
Fort Lauderdale is a city in Broward County, Florida. The city is located at 26°7'21"N and 80°8'14"W. According to the United States Census Bureau, the city population was 176,013 persons. As of the last census, the median income for a household in the city was $51,247. Please visit the city page at my website and you'll be able to see all real estate data and detailed Fort Lauderdale statistic.
know more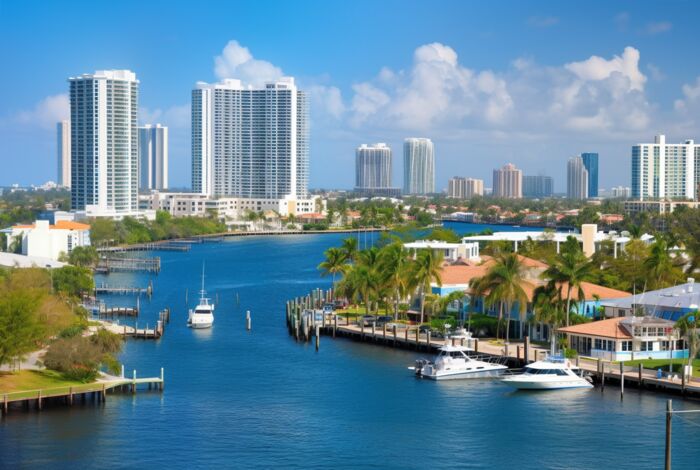 What's trending now in the market
Aston Martin condo tower adds superyacht marina...

by

TRD Staff

on 2019-10-16 at 6:00 PM

Every day, The Real Deal rounds up South Florida's biggest real estate news, from breaking news and scoops to announcements and deals. We update this page throughout the day. Please send any tips or deals to tips@therealdeal.com This page was last updated at 6 p.m. Aston Martin Residences will have a superyacht marina. The downtown Miami condo tower, which is under construction, will […]

Shoma Group launches lower-priced condo project...

by

By Ina Cordle

on 2019-10-16 at 5:30 PM

Amid the ongoing luxury market slowdown, Masoud Shojaee is launching sales of Ten30, a condo development near Miami Beach's Lincoln Road. The relatively lower-priced units replace multimillion-dollar townhouses that were originally planned for the site. Ten30, at 1030 15th Street, will have 43 condos, including six studios, 29 one-bedroom units and eight two-bedroom units, priced from […]

Trump exaggerated building values to get...

by

TRD Staff

on 2019-10-16 at 4:30 PM

Michael Cohen, Donald Trump's former personal secretary, testified in March that Trump inflated property values in order to get financing, and a comparison of his tax returns and loan records by ProPublica shows how. In documents provided to the lender for two of the buildings, Ladder Capital, the rent rolls were inflated to double what was reported in Trump's 2017 tax returns. At one […]
3 Reasons to Use a Real Estate Pro in a Complex...

by

simplify

on 2019-10-16 at 6:00 AM

If you're searching for a home online, you're not alone; lots of people are doing it. The question is, are you using all of your available resources, and are you using them wisely? Here's why the Internet is a great place to start the home-buying process, and the truth on why it should never be […]

Be on the Lookout for Gen Z: The Next Generation...

by

simplify

on 2019-10-15 at 6:00 AM

Gen Zers are the next generation of homeowners, and they're eager to jump in and buy their first homes. Whether you are part of this generation or any other, it's never too early to start saving, so you can reach your homeownership goal sooner rather than later. You've likely heard a ton about Millennials, but […]

Existing-Home Sales Report Indicates Now Is a...

by

simplify

on 2019-10-14 at 6:00 AM

Based on the current state of the market, trends are shifting in favor of sellers. If you are going to sell, now may be the time to take advantage of the number of buyers who are searching for their dream home. The best time to sell anything is when demand for that item is high […]
I know everything about Real Estate. Contact Me!
CL International R.E. Group LLC
6540 NE 18th Ave #204 Fort Lauderdale, FL 33334
I take the time to listen carefully to understand my client's needs, wants and concerns. I will be ready to take quick action when required and spend more time with those who aren't quite sure which direction to take. My genuine concern for my client's best interests and happiness ensures the job is done!